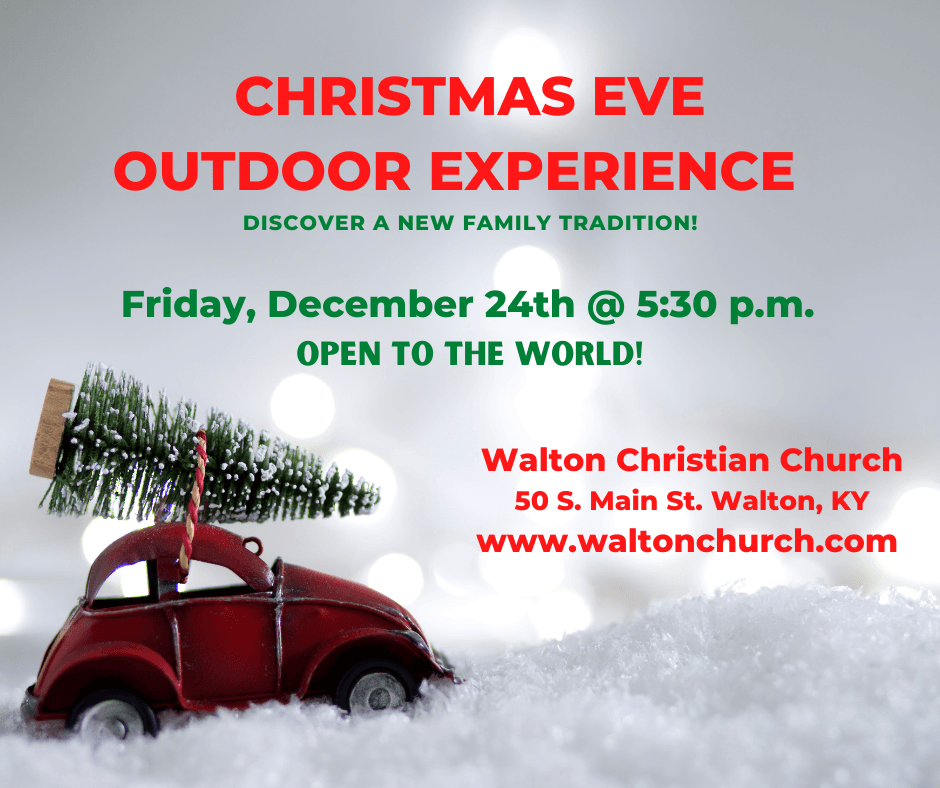 Christmas EVE 2021
Make a new FAMILY TRADITION this Christmas @ Walton Christian Church by joining us for an OUTDOOR CHRISTMAS EVE EXPERIENCE!
It's a great way to celebrate together the birth of Jesus Christ into our world.
The CHRISTMAS EVE EXPERIENCE happens outside @ 50 S. Main St (Walton, KY) on Friday, December 24th starting @ 5:30 p.m.
There are two ways to enjoy the evening:
1) You can stay inside your car and experience our time together through your car's radio.
2) You can dress for the weather and join others around fire pits and enjoy some festive treats as we come and adore the birth of the ONE.
The EXPERIENCE will last approximately 25 minutes (more or less).
This is an unique way to celebrate the light of Christ on this very holy evening.
Take time out of your Christmas Eve schedule to be at 50 S Main @ 5:30 p.m. We will enjoy together the moment God gives to us.
Questions? Let us know.